Point to Screen and click on White Screen.

Pointer Options

The Automatic Pointer is the default pointer in a PowerPoint slide show. When set to automatic, the pointer disappears after fifteen minutes of inactivity.

To use the arrow pointer
Select the color that you want.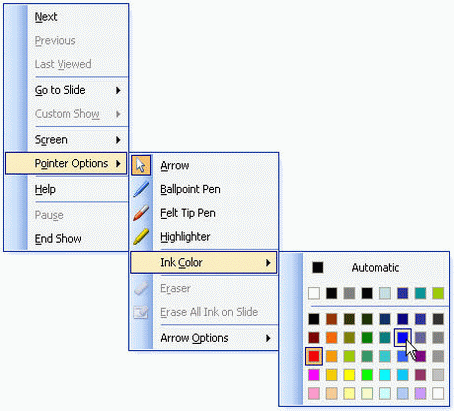 ---
Be the first one to comment on this page.
---
Keywords: powerpoint introduction,powerpoint autocontent,powerpoint slide show,powerpoint features,powerpoint presentation,powerpoint autorecover,powerpoint design.