Selection Exercises
A D V E R T I S E M E N T

Start with a new document (File > New), 400x400 pixels, with a white background.
For these exercises we'll be making basic shapes by filling the selection.
To fill a selection with the background color, you can hit the Ctrl backspace/Command Delete key.
To fill with the foreground color, hit Alt backspace/Option Delete.

For the first shape draw a square, then subtract a circle and fill with black.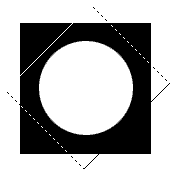 Use the polygonal lasso to make a diamond shape (don't forget the shift key to constrain the angle).


Then invert the selection (Shift Ctrl/Command I) and fill with white. Since this is just practice our shape won't be perfect, but we could use grids and rulers for more precision.

Go to the view menu and turn on rulers or hit Ctrl/Command-R. Turn on the grid next from the view menu or by hitting Ctrl/Command-". Double click on the ruler and change the units to pixels. Click Next and set the grid lines for every 50 pixels with 5 subdivisions.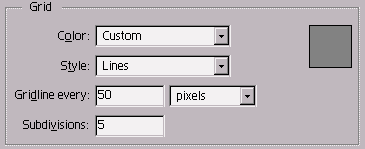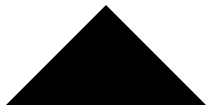 Use the grid to help you draw a perfect triangle.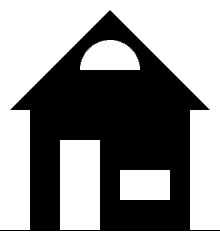 Add a rectangle to make a house shape.
Then use more rectangles to make a door and window.
With the single row marquee tool you can add a line to form the base of your drawing.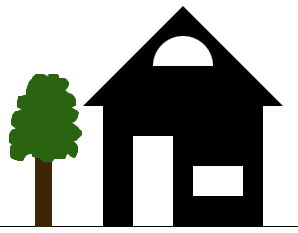 See if you can figure out how to make the half circle window and the tree on your own.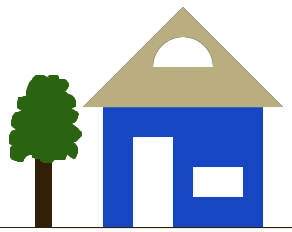 Then use the magic wand in combination with other tools and modifier keys to change the color of the house.
And I'll bet you thought you couldn't draw!
Here's some additional shapes you can try to recreate on your own for practice. Remember to use the grid as a drawing aid. You can toggle grid snapping on and off by pressing Ctrl/Command-;. I've left the grid visible in these screen shots to give you clues on how the shapes were created.