Printmaking
A D V E R T I S E M E N T

Printmaking originated in China after paper was invented (about A.D. 105). Relief printing first flourished in Europe in the 15th century, when the process of papermaking was imported from the East. Since that time, relief printing has been augmented by the various techniques described earlier, and printmaking has continued to be practiced as one of the fine arts.
Line Art
Line art is any image that consists of distinct straight and curved lines placed against a (usually plain) background, without gradations in shade (darkness) or hue (color) to represent two-dimensional or three-dimensional objects. Line art is usually monochromatic, although lines may be of different colors.
Etching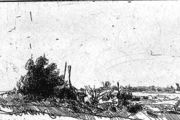 Etching
Etching is an intaglio method of printmaking in which the image is incised into the surface of a metal plate using an acid. The acid eats the metal, leaving behind roughened areas, or, if the surface exposed to the acid is very thin, burning a line into the plate. The process is believed to have been invented by Daniel Hopfer (circa 1470–1536) of Augsburg, Germany, who decorated armour in this way, and applied the method to printmaking.
Etching is also a preliminary step in lithography. The Dutch artist M. C. Escher mastered the technique to perfection, specialising in etchings of impossible structures and oriental interlocking designs.
Etching is also used in the manufacturing of printed circuit boards and semiconductor devices.
Illustration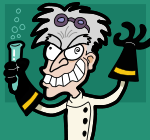 An illustration of a character from a story; also, an illustration of illustrations
An illustration is a visualisation such as a drawing, painting, photograph or other work of art that stresses subject more than form. The aim of an illustration is to elucidate or decorate a story, poem or piece of textual information (such as a newspaper article), traditionally by providing a visual representation of something described in the text. The editorial cartoon, also known as a political cartoon, is an illustration containing a political or social message.
Illustrations can be used to display a wide range of subject matter and serve a variety of functions, such as:
giving faces to characters in a story
displaying a number of examples of an item described in an academic textbook (e.g. A Typology)
visualising step-wise sets of instructions in a technical manual
communicating subtle thematic tone in a narrative
linking brands to the ideas of human expression, individuality and creativity
making a reader laugh or smile
for fun (to make laugh) funny
Graphs
A graph or chart is a type of information graphic that represents tabular, numeric data. Charts are often used to make it easier to understand large quantities of data and the relationships between different parts of the data.
Diagrams
A diagram is a simplified and structured visual representation of concepts, ideas, constructions, relations, statistical data, etc, used to visualize and clarify the topic.
Symbols
A symbol, in its basic sense, is a conventional representation of a concept or quantity; i.e., an idea, object, concept, quality, etc. In more psychological and philosophical terms, all concepts are symbolic in nature, and representations for these concepts are simply token artifacts that are allegorical to (but do not directly codify) a symbolic meaning, or symbolism.
Geometric design
Maps
A map is a simplified depiction of a space, a navigational aid which highlights relations between objects within that space. Usually, a map is a two-dimensional, geometrically accurate representation of a three-dimensional space.
One of the first 'modern' maps was made by Waldseemüller.